New interactive map for Be Central Bedfordshire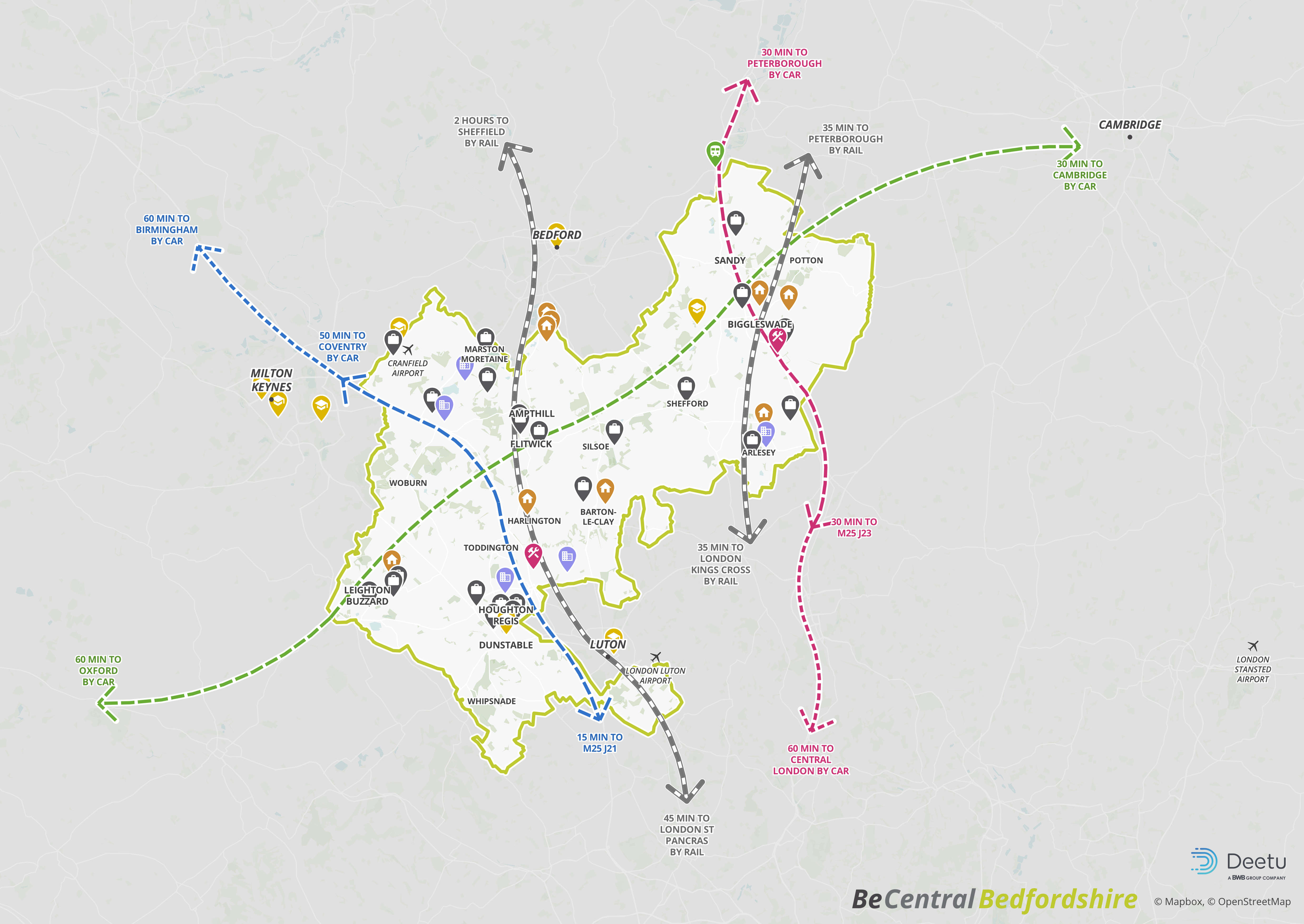 The Business & Investment team at Central Bedfordshire are thrilled to announce the launch of our new,  interactive map on our inward investment website www.becentralbedfordshire.co.uk. The map will serve as a key tool when marketing Central Bedfordshire to potential investors, whilst showcasing our strengths in the area and our central location in the Oxford-Cambridge Corridor.

The online and interactive map has been designed with brand new features and improved technology. As part of this new build, the map includes greater detail of the region, such as our Local Plan, presented in an intuitive and easy-to-use way. The map also showcases commercial, housing and transport schemes; our world-class higher education establishments; and our excellent road and rail connections with the rest of the UK.

You can also check the broadband availability for existing business parks, go directly to the Council's planning portal, and search for commercial property via the map!

But that's not all…coming soon to the map will be new video content to showcase Central Bedfordshire as a great place to live and work; economic data on major towns; and integration with our commercial property search portal, which will display vacant properties in the area. Watch this space!

The map can be accessed anywhere, any time, on any device, by anyone. Visit map.becentralbedfordshire.co.uk to see it for yourself.